Harty Street made the South-East Advertiser!
Posted on 22 August 2015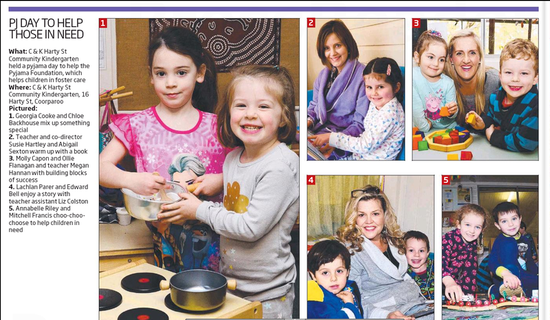 At Harty Street we love to support great causes and our local community, so we were delighted to see a feature in this week's South-East Advertiser about our support of the Pyjama Foundation's Pyjama Day.

Latest News
Jan 29 2018
We are very excited to welcome the children and families from our first Pre-kindergarten group. We look forward to getting to know the children and...
View all news