Hello Africa
Posted on 12 October 2016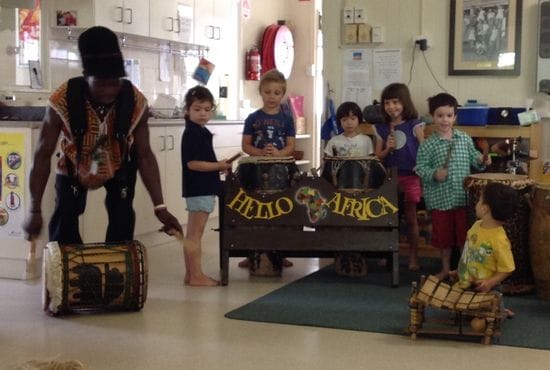 This week the Harty St children experienced a very special show. "Hello Africa" came to Kindy to present their amazing musical drumming show to us. We met Sunday the presenter who told us about all of the instruments that they were going to let us play!! We clapped, sang, danced and drummed to lots and lots of African beats. What an awesome show it was.
Sunday talked to us about his village in Africa. He showed us how they carry water on their heads, how they carry baskets on their heads and how they wrap up their babies to carry them around.

Latest News
Jan 29 2018
We are very excited to welcome the children and families from our first Pre-kindergarten group. We look forward to getting to know the children and...
View all news