National Reconciliation Week
Posted by Suzy Hartley on 1 June 2016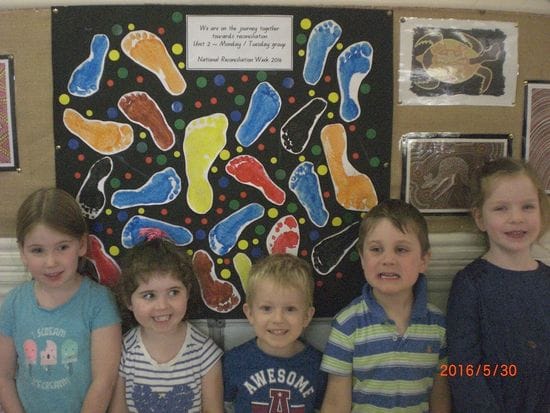 "Our Future - together we are stronger".
The Harty Street Kindy children created murals this week to symbolize our acknowledment of the orginal owners of the land and celebrate Reconciliation Week and demonstrate that we are on the journey together towards reconciliation.
Author:
Suzy Hartley
About: Teacher Unit 2 & Co-director
Latest News
Jan 29 2018
We are very excited to welcome the children and families from our first Pre-kindergarten group. We look forward to getting to know the children and...
View all news