Harty Street Kindergarten C&K opened in 1953, became affiliated with the Crèche & Kindergarten Association of Queensland (C&K) in 1967 and changed its name to Harty Street Community Kindergarten & Pre-school Association in 1979. Harty Street Kindergarten C&K is built on the traditional lands of the Yuggera and Turrbal peoples and we wish to acknowledge them as the Traditional Owners of the land. We are also grateful to the past communities of parents who have contributed to the building, management and operation of our kindergarten.
Our kindergarten is a hidden gem! Tucked away on 2000sqm of land is a beautiful, natural and expansive playground where children can enjoy being children. This adventure playground is truly magical and plays a key role in our play-based curriculum allowing exploration, physical and social development. Our varied activities help children to develop emotionally, physically and academically.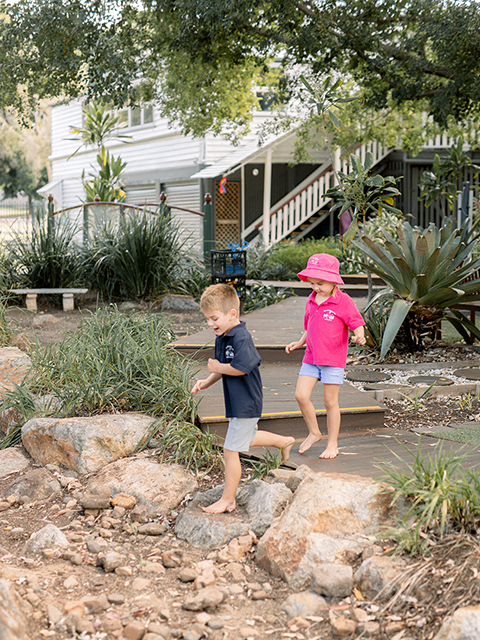 "It is our role to nurture and protect our children, provide them with stimulating environments, embrace differences and promote the physical, social, emotional and cognitive development of each child. We believe each child is unique in terms of their cultural heritage, development and life experience. Collectively the children and their families each contribute something very special to the relationships and interactions that are shared within our service. We are inclusive of differences and welcome this within our kindergarten community as we believe it will always enrich our learning environment."
– Harty Street Management Committee President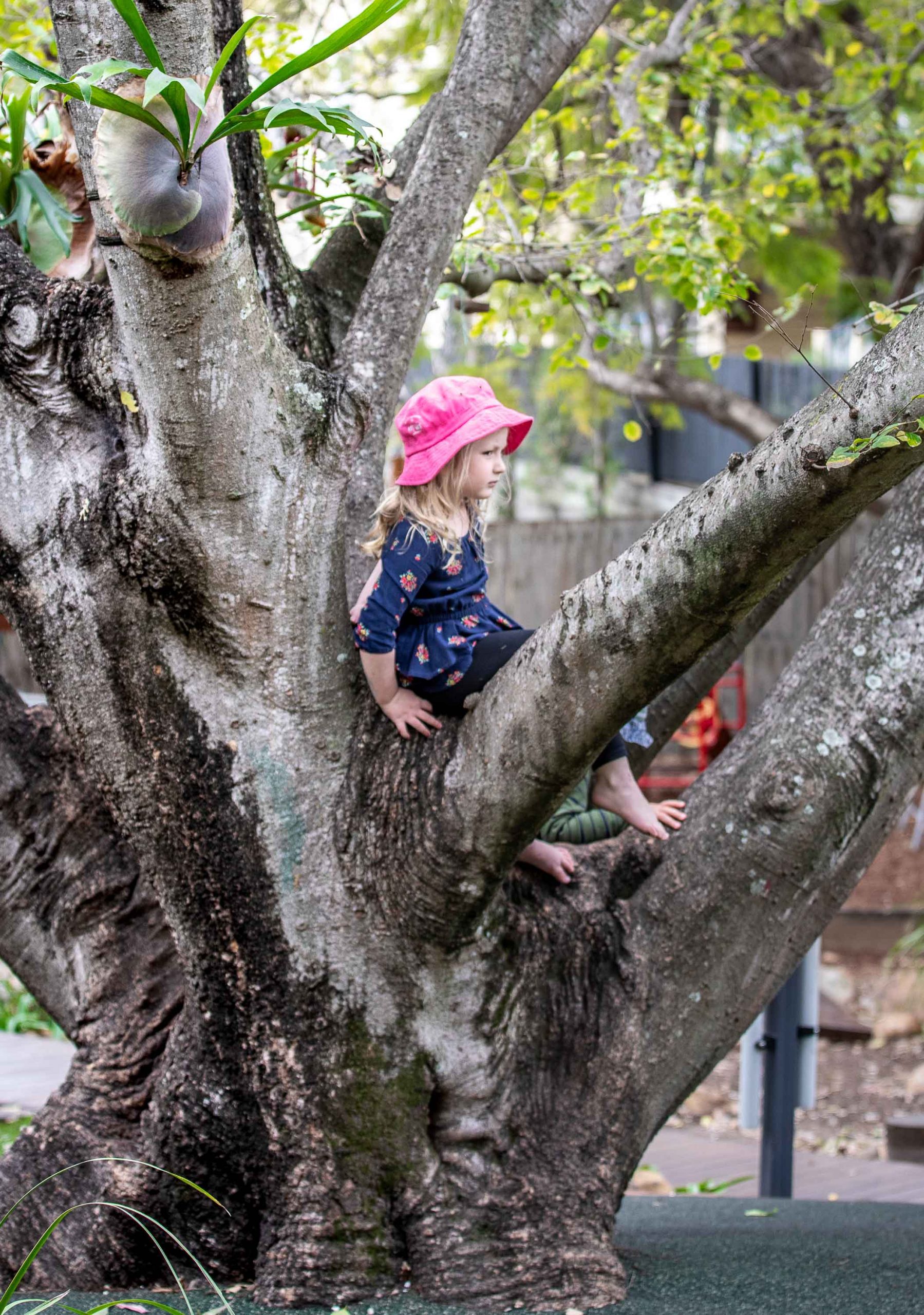 At Harty Street Kindergarten C&K, our programs are designed to meet government guidelines to support children's participation in quality early childhood education.
Our play-based learning is developed and delivered to ensure that children leave Harty Street Kindergarten C&K prepared for school with a love of learning, as well as socially ready and equipped with newly developed skills useful for life.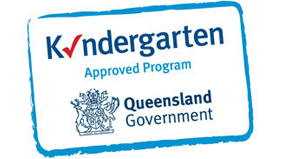 At Harty Street Kindergarten C&K, your child will have access to highly qualified early childhood educators who are supported by highly skilled and qualified teaching assistants. Many of our teachers have invested numerous years in the kindergarten and its community, including some of whom have sent their own children for their kindy year. The team at Harty Street Kindergarten C&K fosters the development of secure, confident children in a nurturing environment.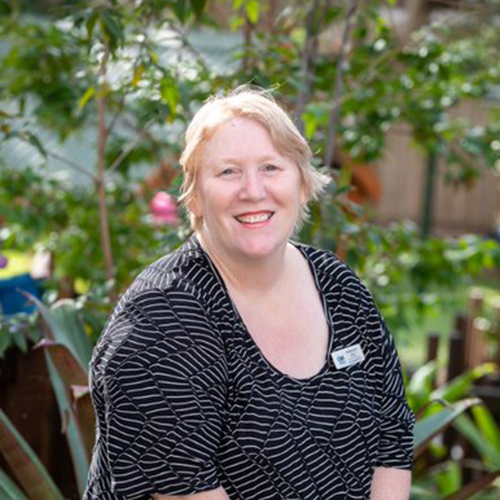 Cert III Community Services (Children's Services), Cert III Ed Support, B. Education EC, M.Ed (Special and Inclusive)
Teacher at Harty Street since 2023
I have worked in the Early Childhood profession for 20 years with 11 of those years working at Harty Street Kindergarten. Harty Street Kindergarten is a special place where children are seen as individuals and learn through play. The beautiful connections that children, families and educators make is what allows our kindy to be such a wonderful early learning community. I feel very privileged to be able to work in such a place. I enjoy forming relationships with all families as I provide a play-based program for the children.
Monday/Tuesday Group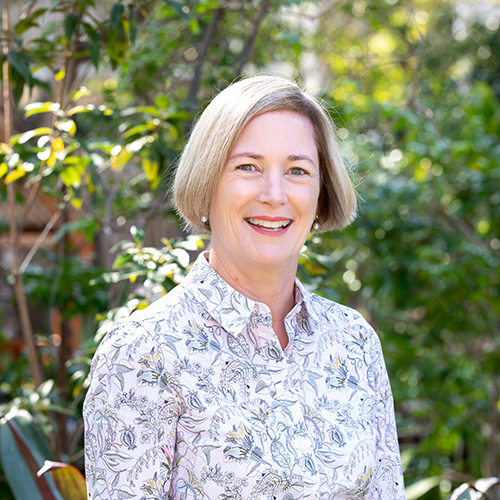 Dip. Teaching (EC) and B.Ed (EC)
Teacher at Harty Street from 1987 – 1992 and 2009 onwards
I have a strong connection to both the Harty Street Kindergarten and Coorparoo community, having attended Harty Street myself as a child, began my teaching career here and was also a parent here when my three children all attended. 
I particularly enjoy building strong partnerships and relationships with families and honouring and advocating for play in early childhood.
The best part of my job is inspiring curious minds to investigate and discover the world around them.
Pre-Kindy and Thursday/Friday Group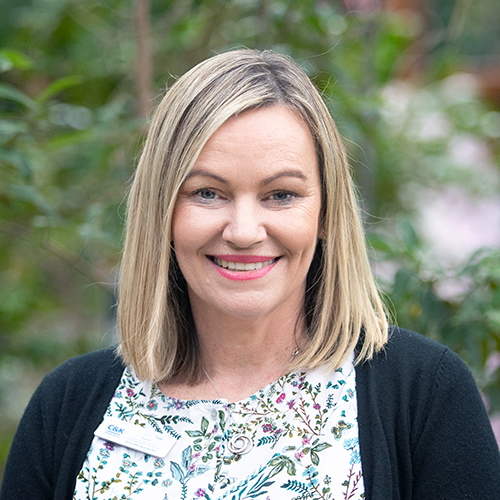 B. Teaching EC, B. Ed Inservice
Teacher at Harty Street since 2007
I really value what Harty Street Kindergarten has to offer children in terms of the expansive natural surrounds, experienced and knowledgeable staff, consistency of children within each group, a centre that is well resourced, and most importantly a place where childhood and learning through play is highly valued. I love the creative aspect of my work with children, and value the uniqueness and diversity of working with young children and families.
I have gained a wealth of experience as an Early Childhood Teacher across a variety of kindy, preschool and early primary settings and have been part of the Harty Street staff since 2007. I am also connected to Harty Street Kindy as a past parent.
Monday/Tuesday Group and Thursday/Friday alt. Wednesday Group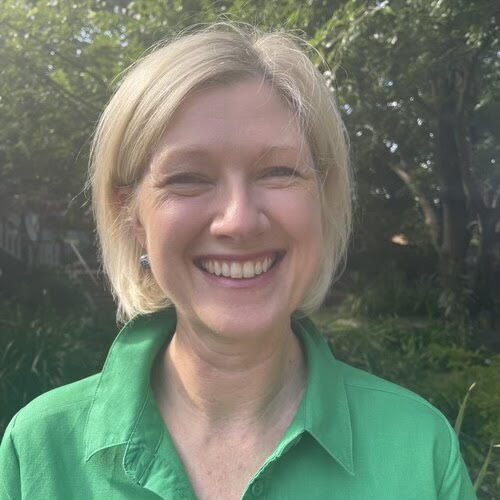 B. Education, B. Teaching (EC)
Assistant at Harty Street since 2023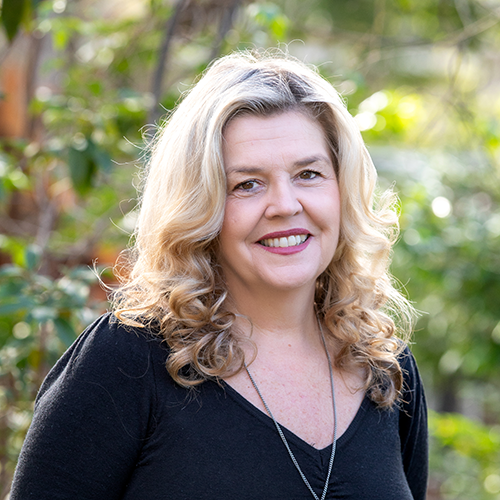 Cert III Community Services (Children's Services)
Assistant at Harty Street since 1990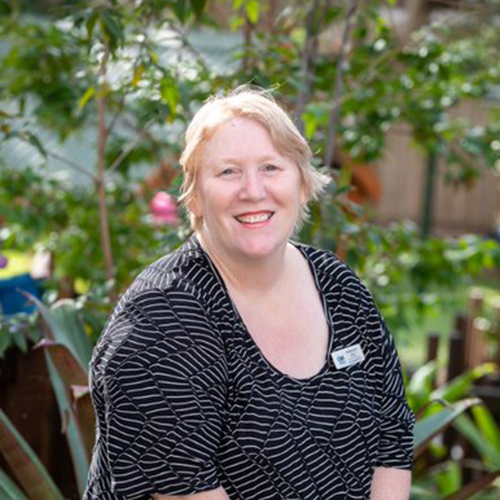 Cert III Community Services (Children's Services), Cert III Ed Support, B. Education EC, M.Ed (Special and Inclusive)
Assistant at Harty Street since 2012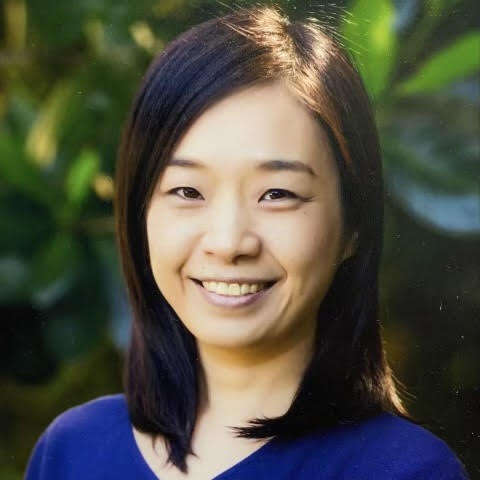 Diploma of Early Childhood Education and Care
Assistant at Harty Street since 2022