The Harty Street Kindergarten C&K educational program will honour every child's right to play, build on their existing learning from home and provide foundations to be a successful lifelong learner. Your child will experience many opportunities to explore, enquire, solve problems, develop friendships, use their creativity and extend their capabilities in all curriculum areas including language and literacy, numeracy, science, technology and the arts as well as social, emotional and physical development.
Our playground is one of the most special elements at Harty Street Kindergarten C&K. The space allows for exploration, friendship development and inspired learning all in a safe, nature-based setting. We are so incredibly grateful to offer this to your child as part of their Harty Street Kindergarten C&K journey. 
Scroll to see more of Harty Street Kindergarten
Develops muscular growth and co-ordination and the opportunity to interact socially at their own level of development. Exposure to natural outdoor environments improves children's cognitive development by improving their awareness, reasoning and observational skills.
As well as providing an avenue of expression and creativity, these experiences aid in the development of a range of physical and sensory skills. Children learn to develop spatial and directional awareness, develop coordination and listening skills, explore sounds, musical instruments, singing games and action songs.
This includes painting, collage, clay, dough, drawing, and more. It is another area of creativity and self-expression. Art allows the individual to emerge in a situation in which he/she has complete control and responsibility.
We subscribe to the Queensland Museum for fortnightly loans and we can organise items that the children are interested in. Borrowed items include bugs, animal skeletons, fossils, rocks and many more exiting items for the children to ask questions about.
Events are regularly scheduled at Harty Street Kindergarten C&K to share experiences and activities with your child. Incursions include:
Evergreen Children's Theatre Puppet Show

Professor Jellybean (science incursion)

Multicultural Storytelling

Hello Africa Drumming Group

Magic show

Health Services

AVA Pet PEP – Animal safety & responsible pet ownership

Local emergency services such as the Police & Fire Brigade
7.5 hours per day
2 days per week
8.30am – 4pm
Monday & Tuesday or Thursday & Friday
Extended-day kindergarten
10 hours per day
2 days per week (offering an excellent alternative to daycare)
8.00am – 6pm
Monday & Tuesday
6 hours per day
5 days per fornight
8.45am – 2.45pm
Alternative Wednesday, Thrusday & Friday
This one-day per week (Wednesday) program is for children who have turned three by the start of the year (conditions apply). The pre-kindergarten program is run by an early years trained teacher and qualified assistant.
6 hours per day
1 day per week
8.45am – 2.45pm
Wednesday
Our educators use intentional teaching strategies to expand on your child's disposition for learning and their understandings in literacy, numeracy, and other areas of development. Educators are open to your child's ideas and will foster their social and emotional growth as they provoke their curiosity. Our experienced educators will build on your child's strengths and interests through their play, to grow their learning and support their development.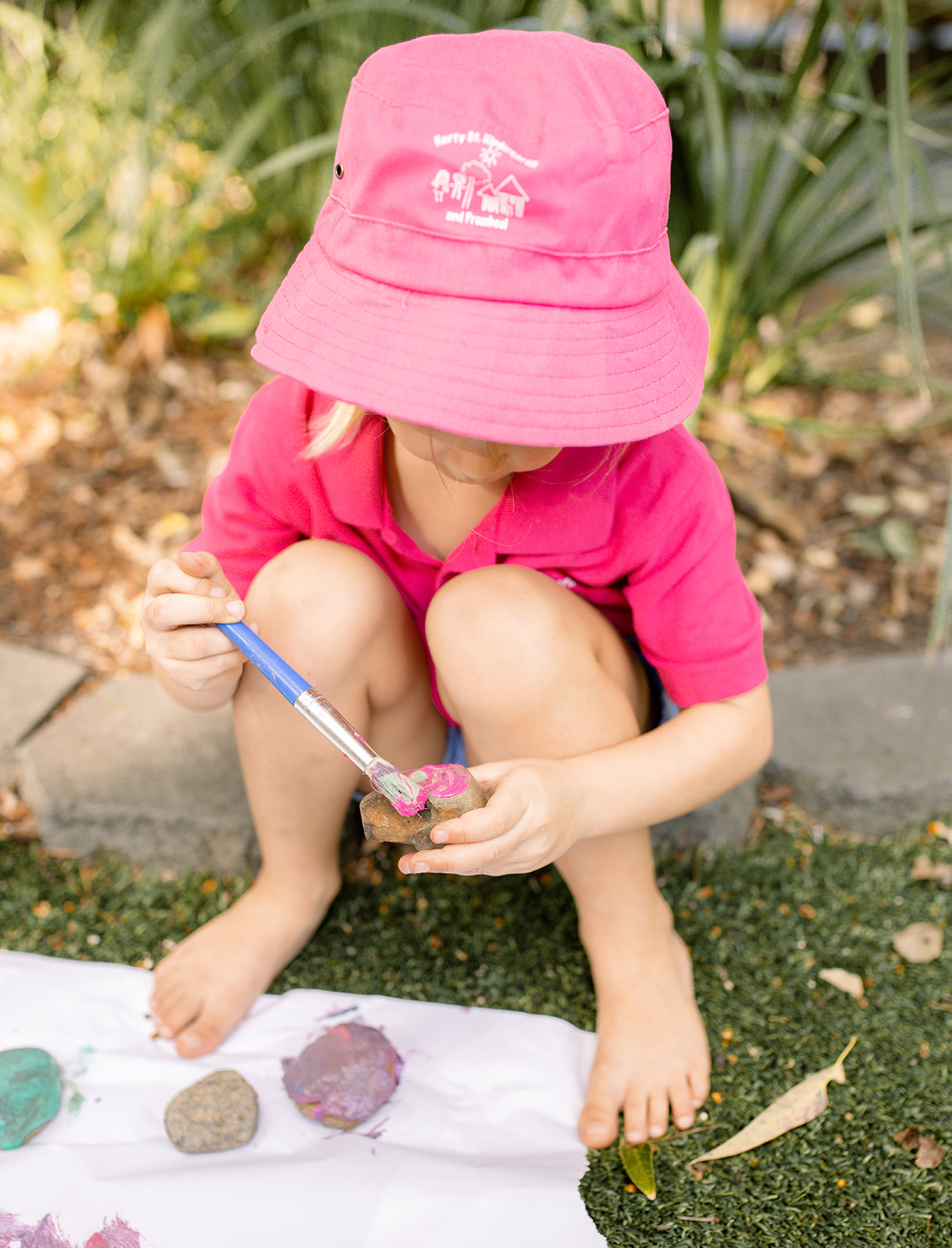 What Our Families Are Saying
 "We had a real sense of belonging the moment our child started at Harty Street Kindergarten. We were not only apart of a community as the parents but we got to watch as our son's imagination and learning blossomed in preparation for the school years ahead."
"The educators are warm and engaging, plus the facilities are wonderful for the kids to be active as they explore and learn."
"Both of our sons attended Harty Street Kindy. They both loved their time exploring the huge, nature-based playground and exciting indoor learning activities. The educators are warm, caring and attentive to each child's individual needs/interests. Community spirit is alive at Harty Street, and as we leave our kindergarten journey, the children and I do so with lifelong friends."
What's been happening at Harty Street Kindergarten?
Follow us on Instagram to see all the wonderful experiences at Harty Street Kindergarten.